Hi. My name is Sabrina Loh and I am a 19y/o Malaysian currently attending university in Melbourne, Australia. I'm Chinese and I speak Bahasa Malaysia, English, Mandarin, Cantonese and Hainanese.
DISCLAIMER: By no means am I calling EVERYONE a meanie, okay? This is just based on my personal experiences whilst in Melbourne. Also, t
his is going to be a wordy post. And maybe a slight bit crude, I think. Too much feels. #emotionalblogging
Ever since I was a little girl, I knew I wanted to study overseas. Living away from home and being independent just seemed so.. Rebellious and appealing. Despite my daily tweets of complaints regarding mundane household chores, I've always liked the idea of having to juggle studies along with responsibilities.
I envisioned university life to be both rewarding and tedious at the same time. Tedious because of tests/assignments/revision etc, rewarding because you get to mix around with people from all over the world. I personally think of university as a mini melting pot. You get the opportunity to be exposed to different cultures and traditions.
Not long before leaving for Melbourne, I was casually surfing Facebook, randomly going through pictures of friends studying overseas. And here's what I noticed: a majority of them would only hang out with other Malaysians (at least those I've seen on FB do). Very seldom do I find Malaysians with angmohs (Caucasians) or mainland Chinese.
And what came to mind was: "WTF Y U SPENDING SO MUCH MONEY TO STUDY ABROAD BUT ONLY HANG OUT WITH OTHER MALAYSIANS?! JUST STUDY IN MALAYSIA THEN!"
It seriously didn't make sense to me at all. If you're privileged enough to study abroad, you should try to mingle with people from all over the world as much as possible, right?
Fast forward to my fifth month in uni, I finally understood why Malaysians tend to stick with other Malaysians. It's not that we're shy. It's just too damn difficult to get other people to treat you as their equal. Does that make sense?
Basically, what I'm trying to say here is that discrimination (this word is used rather loosely) is too profound.
Aside from the usual "NI HAO!" or "KONICHIWA!" from random angmoh passersby and the occasional ignorant "how was winter in Malaysia?", here are a few mean remarks I got that contributed to the bad experience as a whole.
INCIDENT 1
I was at 7-11 wanting to topup my Myki. I just got to Melbourne, didn't have much small change so I gave the guy at the counter a hundred dollar note. He was about about to place it in the till drawer when his son-of-a-bitch colleague decided to say this: "Hey dude, better go examine the money. Chinese always love to use fake money."
INCIDENT 2
I was taking a stroll in the park one afternoon. A local came up to me and shouted "YOU DISGUSTING BASTARD!"
How rude.
Like wtf? I was minding my own business and wasn't doing anything wrong. Stupid old lady.
To be fair, there could have been a myriad of reasons as to why she did that:
she was having a bad day;

she dislikes Asians;

she's jealous of young, pretty women;

I remind her of her horrible daughter-in-law;

blablabla...
But the thing is: It doesn't matter what was going through her mind when she saw me. She should have kept those nasty thoughts to herself.
Hello auntie, just coz you're
old and wrinkly doesn't mean you can anyhow fling your nastiness around as you wish hor?
INCIDENT 3
This happened to me in class.
I was next to a group of locals. They were talking and I didn't want to sit there not contributing, so I made an attempt to join the conversation.
And here's what one of them said to me: "Hey, if you're Chinese, stop speaking with a fake accent!"
I'm sorry, what do you mean by fake?
Is the fact that I speak English fluently bothering you? Is the fact that I can pronounce THREE and TREE correctly annoying you?
Fuck you. Just coz I'm Chinese doesn't mean I have to speak with the typical Chinese accent, okay?
Accents depend on where a person is from, and the environment s/he was brought up in. Stupid. Really behtahan.
YOU LANJIAO PLS GO JIAKSAI, UNDERSTAND? I NOW USING MY CINA-APEK ACCENT LEH, U HAPPY MOU CHAO ANGMOH? YOU LIKE MY ACCENT LIKE DIS SIBOH? VELI VELI NICE HOR MY MALAYSIAN ACCENT?
INCIDENT 4
I was walking just outside Flinders Station. Brisk pace. Not slow or anything as I was already late (no surprise there) for dinner, so I definitely wasn't holding anyone up. Then this cheebyekia angmoh in a hoodie walking towards the opposite direction as me stopped, put his hands on my shoulders, AND SHOVED ME ONTO THE GROUND WHILE SAYING "GTFO OF MY WAY".
I'm not sure if he did that coz he has anger management issues or I look like his ex or what, but either way, he shouldn't have done that. Nothing could possibly justify his actions.
Fortunately some kind soul was kind enough to help me up. Yay. Cookie for you!
INCIDENT 5
This.
Yeah, I know giving your number to a random stranger at the club probably isn't the wisest thing to do, but I've done that a couple of times and met a quite a number of well-mannered guys through that.
It's just once in a while I get real douchebags. You know, there was this time at a club I got asked "HEY IS YOUR NAME CHING CHONG?"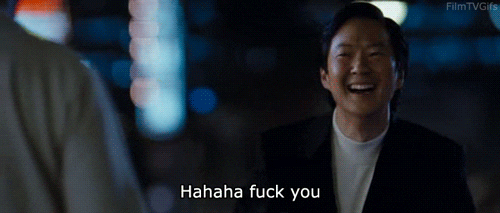 INCIDENT 6
Oh, btw, it's not just the Caucasians who give me a bad time. Some Chinese just love to discriminate their own kind. And this seriously annoys the fuck out of me.
I was IKEA with my parents, shopping for a study desk. I spoke to my dad in Cantonese (because that's how we talk) and approached a sales assistant nearby to clarify some stuff right after that.
Before I could say anything, she went "sorry I don't speak Chinese."
Like WTF YOU LANJIAO. Do I look like I can't speak a word of English?
Just cause you're Chinese and fluent in English doesn't make you any better than me, okay? Fuck you, understand?
INCIDENT 7
I was at the lecture hall when I spotted a vacant seat next to two mainland Chinese. I asked in English "excuse me is this seat taken?" They both said no. So okay la right? I sat there.
The next thing you know, they started bitching about me in Mandarin. WTF?!
I was so bothered that I actually spoke to them in Mandarin casually to shut them up. Like "你好!请问你门是从中国来的吗? 哇,墨尔本真的好多国内人咧!"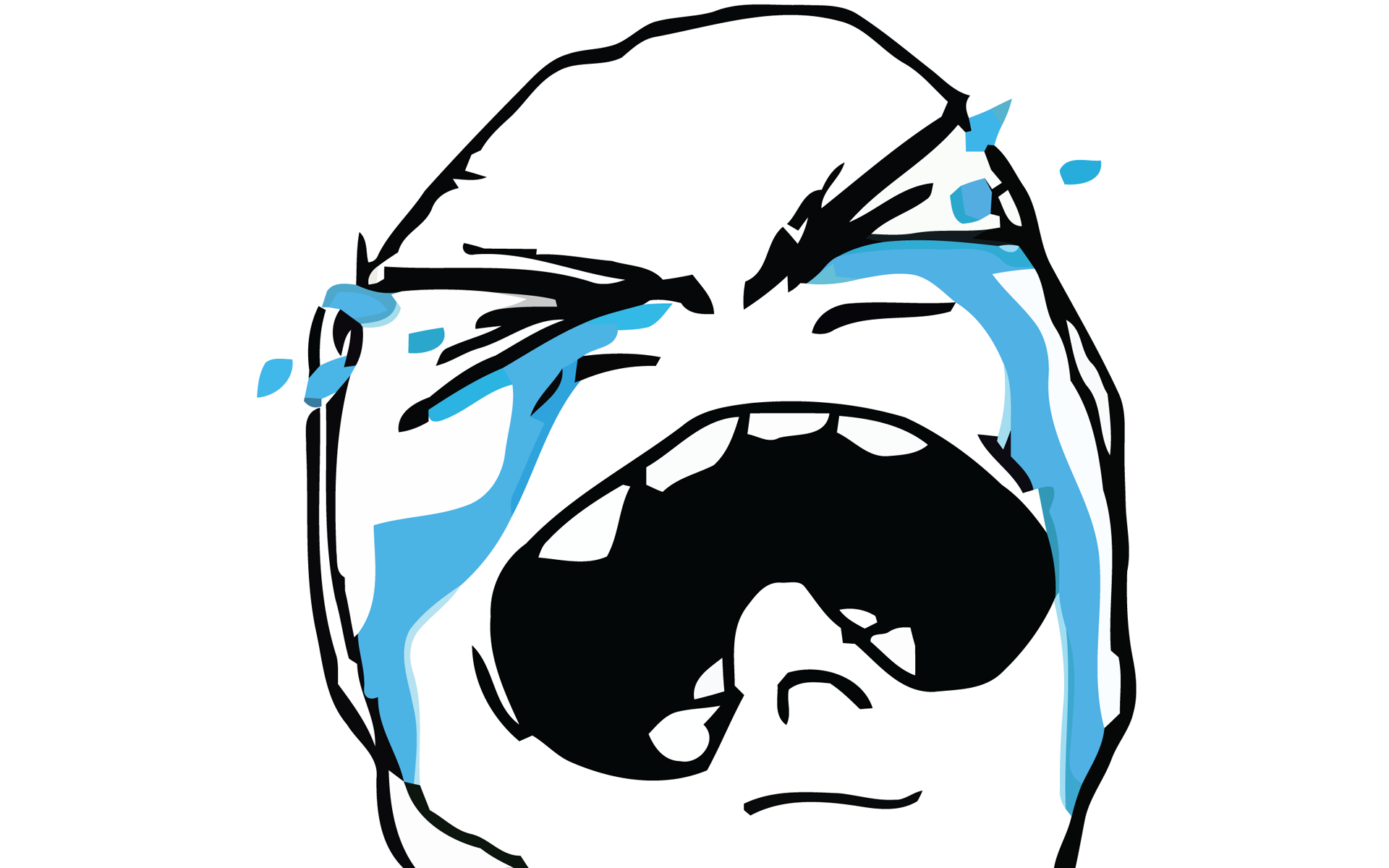 Sometimes I think it's difficult being a Malaysian. Most of us speak three languages or more. Being a Chinese in KL normally means you can speak Bahasa Malaysia, English, Mandarin and Cantonese/Hokkien. (Refer to Paragraph 1.)
Unfortunately, chances are, your proficiency in all the languages is half past six (neither here nor there). What I'm saying is that you can be good at English, but chances are it's not gonna be as good as the angmohs. You can be good at Mandarin, but chances are it's nowhere as good as the mainlanders.
It doesn't matter how many languages/dialects you speak. Sure, most foreigners will go "WOW!" when you tell them you're fluent in xyz, but at the end of the day, you still get shunned by both angmohs and mainlanders 75% of the time.
I think Malaysians are very often misunderstood. If we speak fairly good English, we get accused for "faking it." If we speak poor English, we hear things like "CHING CHONG LING LONG!"
So confusing lah.
I tend to stick with Malaysians or Singaporeans nowadays. THEY UNDERSTAND MY PAIN.
Don't get me wrong, I do have awesome angmoh friends, but not that many. I think after this post I'm gonna lose friends, hahaha. Why am I doing this to myself. #socialsuicide
Tbh, I don't even know why am I so suey to kena shit like that. Some friends say it's coz I haz face problem.
Idk what to feel :(
Okay, end of long rant.
x
ps; sorry for such a negative post just before 2015. I've been working on this for quite some time now, and I'm glad to finally be done with it. Time to leave this shit behind and welcome the new year! Woohoo!